about our company
About Aai Krupa Enterprise
Aaikrupa Enterprise was established in 2007 with a wide scope of work in scrap trader, civil work material supplies and hiring of earth work machineries.

In scrap trading we deal in metallic and non-metallic scrap. When it comes to supplying civil work materials, we supply sand, moram, GSB, stones, etc.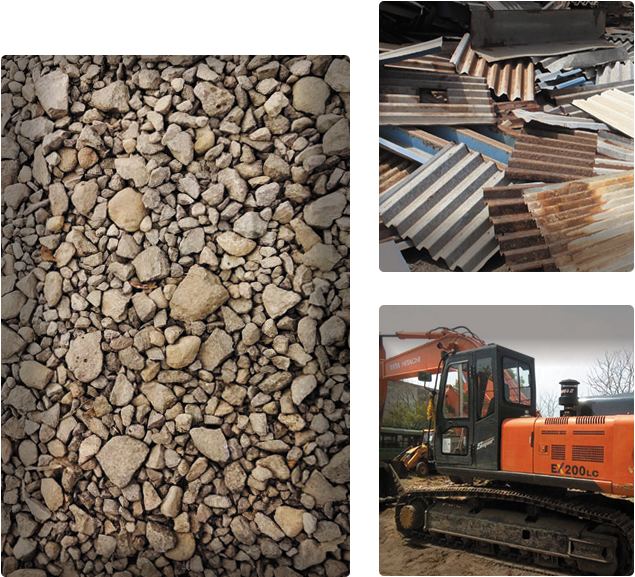 we offer
Scrap Trader
Scrap is any material that is re-usable after doing it's recycling. Aai Krupa Enterprise is having their expertise in scrap trading and dealing since the year 2007 and owns their expertise in Metallic and Non-Metallic scrapes. We believe any scrap that is reusable and can contribute in environment saving is gold mine, and We at Aai Krupa, makes the best effort to provide best price to the seller while allowing buyers to purchase scrap with best possible quality for reuse.
we offer
Civil Work Material Supply
Civil is leading industry of India, and We are well-known name with the construction companies. We have provided the all the materials required to the civil project like base materials of Sand, Moram, GSB, and Stone with the best possible quality and standard materials. Once our client has provided us with the order and their requirement, they have to worry less on getting the materials to make sure the project gets completed within a decided schedule.
we offer
Hiring of Earth Work Machinery
Since the inception of Aai Krupa Enterprise, We believed - machines are as important as human. When power meets the effort, any project can get succeed. We are located in Mandvi, Kutch and make it possible to hire earth work machinery within Kutch district. All machinery are operated on hourly hire under the given requirements and with acceredited documentation. We make sure all machines are handled by experts and therefore provide best team of operators with all the machineries.